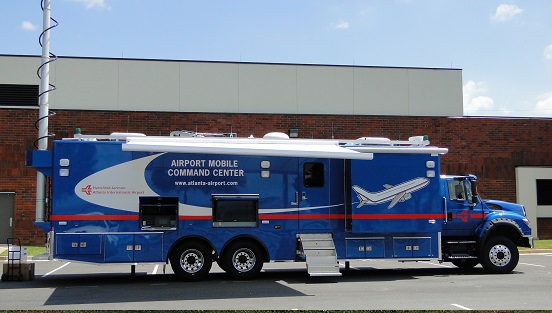 Vehicle Based Solutions
Your community or agency might be called on to handle anything from local emergencies to major natural disasters. We deliver customized state-of-the-industry vehicles outfitted with whatever you need to get the job done: conference rooms for concise decision making, galley/restrooms so you can stay as long as it takes, and workstation/command/dispatch consoles so you can respond in real time, with quality information. We are experts in systems design, and understand the importance of integrating complex audio, video, RF, surveillance, and communications equipment to meet your specific requirements. From mobile SUV based rapid response vehicles to 53-foot tractor drawn trailers, we have the vehicles to help you coordinate multiple teams and respond with confidence.
| | | |
| --- | --- | --- |
| C-17 Suburban | C-23/24 Sprinter | C-25 |
| C-30 | C-32 | C-33 SWAT |
| C-40 | C-42TX | C-53TX |
| Cband FMTV | EOD/K9 | GT |
Coach Build Work for Special Purpose Vehicles
Every day we accept new challenges, by transforming the most original requests into designs for production. Our company philosophy places the customers, with their needs and tastes, at the centre of the creative process that leads to a unique creation. Today, just as in the past, a team of designers crafsmen and R&D team, allow us to create custom vehicles with all the class and technical expertise that have made history.
Every Wiseband custom-designed vehicle, is a combination of the taste for detail, the perfection of its components, the constant search fort he best materials used today by premium car companies and the most exquisite craftsmanship. Convinced that the difference lies in the detail, the quality of assembly and the finish, every vehicle produced is meticulously inspected.