Mobile Antenna Systems
Imagine being able to pull up to any location and quickly establish voice, video, and data connectivity without the need for specialized training or complicated configurations on the ground.
Wiseband range of mobile vsat antennas are compact, rapid-deployable, self-contained antenna systems that facilitate near-instantaneous broadband satellite communications capability in most any field environment.
The wiseband range of innovative mobile VSAT antennas offer the highest performance from the lightest, lowest stow height and smallest footprint profiles available. Aerodynamic cowlings are offered for specific models.
Reflector diameters: 85cm, 1.0m, 1.2m, 1.4m, 1.5m and 1.8m
AvL Cable Drive precision positioner
Rapid deployment
Single button automatic satellite and network acquisition
Acquires all Ku and C satellites worldwide
Operate without special test equipment to assist in satellite acquisition
Operate without computers or peripheral equipment
Operate without phone calls to the network provider/operator

Can be roof mount, rack mount and portable case configured

Vehicle-Mount / DriveAway Mobile VSAT Antennas

FlyAway Mobile VSAT Antennas

FlyAway or DriveAway Premium Mobile VSAT Antennas

FlyAway or DriveAway Mobile VSAT Antennas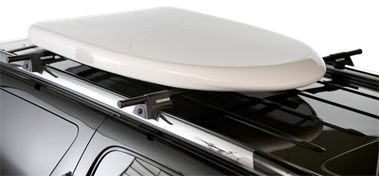 Low Profile Satcom on the Move Antenna Systems