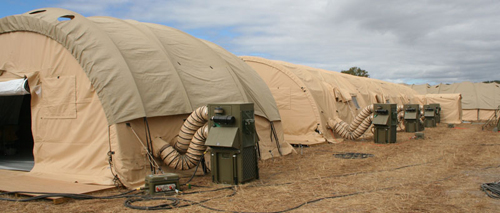 Worldwide Mobile Medical Care
Wiseband and its partners, manufactures, and installs fully equipped mobile field hospitals, designed to address specific levels of medical care and operational requirements. Whether you need 10 hospital beds, or hundreds of beds and specialized medical equipment, our complete mobile medical facilities are engineered to function within remote locations for commercial, military, and emergency response applications.
Commercial Medical Shelters
First aid shelters are an essential, and mandatory, feature of any code-compliant workforce camp. Portable triage centres may also be required for immediate medical care, minor surgery, or to stabilize patients before evacuation to larger medical facilities.
Military Medical Shelters
A comprehensive medical setup is crucial when responding to natural disasters, civil unrest, or warfare. Using a combination of expandable containers and fabric shelters, Wiseband and its partners' Level I, Level II, and Level III mobile medical facilities enable full medical care within militaries and government agencies around the world.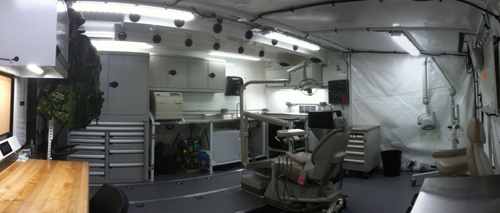 Mobile Clinic
Bringing Medical Clinics to the Field
Wiseband mobile clinics facilitate medical care for civilians, camp occupants, and military personnel engaged in remote areas all around the world—whether you're a humanitarian handling an outbreak of Ebola in Africa, or a military doctor in need of a dental clinic.
Wiseband mobile medical clinics are engineered to facilitate a wide range of medical applications, including:
Out-Patient Medical Care:
Reception & Examination
Injury Care & Stabilization
Diagnosing & Treating Patients
Specialized Medical Care:
Dental
Ophthalmology
Gynecology
Vaccination
Medical Equipment Supply
X-Ray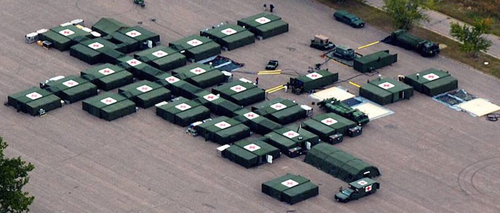 Emergency Response
Designed For Disasters Of Any Scale. Our team will work with you to design custom disaster response shelters that meet your unique operational needs and budget. We'll help you prepare for emergencies of any magnitude, from earthquakes and floods, to hurricanes and epidemics.
wiseband range of softwall shelters and expandable containers can be outfitted for a variety of emergency response and disaster preparedness situations, including:
Command & Control Centres
Medical Staff Camps
Humanitarian Aid
Triage & First Aid
Surgical Centres
Fully Equipped Hospitals
Securing Equipment & Transporting Supplies
Providing custom cases for medical equipment to transport securely to site